Confessions of an Interior Designer: Ombré
Hello sweet friends,
I am here today to set the record straight on this whole Ombr
é
thing. While I think that it is quickly making its way 'out' just as fast as it made its way 'in' I still want to clear the air on what it really is.
having colors or tones that shade into each other —used especially of fabrics in which the color is graduated from light to dark (Merriam-Webster)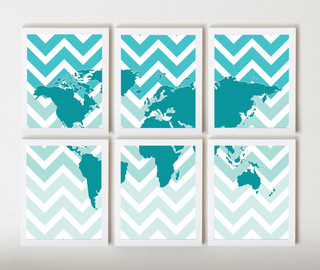 For some reason this has been keeping me up at not (maybe a little dramatic), so I just want to make sure we are all on the same page. A few things to keep in mind: Ombr
é
is graduated. It is not an abrupt change in texture or color, it takes time and is gentle. Above are some great examples of colors gradually being transitioned to either another color or an absence of color(white).
Perhaps I am crazy and no one really cares if Ombr
é
is being done 'right'. Perhaps my readers do care. Or perhaps this is just a
Confession of an Interior Designer.